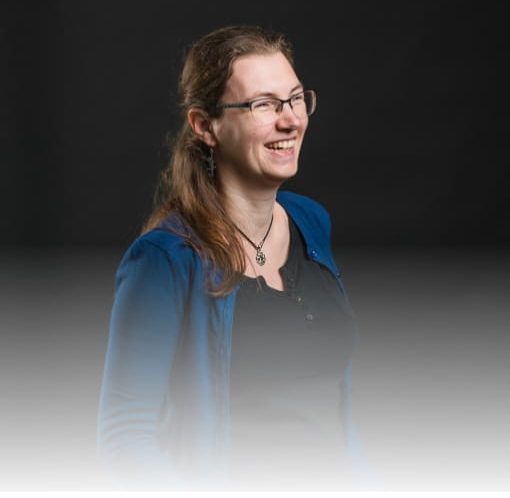 Job Description
You will work in the Strategic Research Department, with the mission of proposing new sensing features and new sensing applications that are adopted by our customers. For these proposals, you need to properly substantiate them, obtaining evidence based on results which are reproducible and sustained by others, and you need to secure them with patent applications.
Therefore, you will have: to be up to date on the state-of-the-art; to work in theoretical demonstrations; to program simulators; to build electronics prototypes; to perform different types of measurements; to write high quality technical reports; to prepare presentations for different types of audiences to explain your findings; etc.
Continuous formation and training is a must, so you will have to attend conferences and events of interest for our industry, and also follow external/internal training. Of course, you will work in cooperation with your own team as well as other teams.
Responsibilities
Core tasks:
Some examples of your day-to-day work:
Keeping yourself

up to date

Reading relevant scientific literature and patents.
Attending presentations of others when related to your work.
Follow up on market products and competitors.

This

includes buying and testing devices.

Studying the impact of the different development parameters in the final output of the system.

Mathematical modelling (Statistics and Numerical)
Python programming.
Technical discussions where you have to solve the questions presented to you.

Hardware measurements in the lab and in realistic scenes.

Individual system components characterization to validate your models.
System characterization to validate our simulators.
Benchmarking against market product and against other inventions.

Construction of setups

Propose setup designs, order the material/HW needed, assemble it, calibrate it, etc.

Lasers of different power.
IC
Optics

Radar

Ultrasound

etc.

Benchmarking setups
Lab setup

Generating documentation

Documenting your steps and decisions
Creating technical reports
Creating presentations for different types of audiences
Preparing training documentation

Attending trainings and prepare trainings for others.
Preparing explanations of your inventions.
Helping SDS colleagues and customers when your skills are required.
We are looking for somebody with multiple skills: scientific mindset, DIY engineer, high quality drive, business-oriented thinking, consciously applying the priority of safety first, open to be challenged, a highly motivated person, etc.
Qualifications
Competences/personality:
You have a

master's degree or similar by experience

. A relevant PhD is an asset.
You are fluent in English.
You are open to work in an R&D international environment.
You have experience in:

Sensor and/or imaging system design.
Understanding how the HW components and parameters impact the quality of the acquisition.
Understanding how the SW architecture and algorithms maximize application performance.
Python and other scientific computing languages.
Familiar with optics and photonics.
Image processing (2D, 3D, …) and Imaging systems.
Mathematics/Statistics proficiency.
Electronics (design understanding, components assembly and measurements).
Experience in the following domains is an asset :

Proven experience in electronic design
Proven experience in laser design
Experience in computer vision sciences.
Working in a semiconductor environment
Image sensors and electro-optical characterization
Eye safety evaluation tests

You are analytical and have a problem-solution approach.
You are eager to learn and to show your own initiative.
You enjoy challenges.
You are creative.
Benefits
International – With more than 30 nationalities under the same roof, you will evolve in a very open-minded and multi-cultural environment with English as lingua franca.
Ideally situated – Located in the heart of the beautiful city of Brussels, our offices are easily accessible by public transport and surrounded by many restaurants and shops.
Dynamic environment – You will be part of a very dynamic and young team where your ideas are heard and where you will be able to make a difference.
Training – On top of a yearly budget allowing to take a training in any subject, regular internal presentations and workshops will keep you up-to-date with the latest technologies.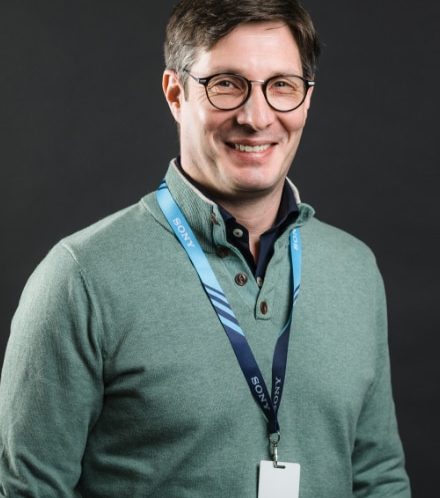 Ready to go ?
Have you read our job opportunity and think it would be a good fit? Well, let's meet!
Press the apply button below and fill out the form. We'll contact you very soon.
What if you applied?
Then this would happen
(after reviewing resume)
A first call with the Hiring Manager
In-depth call or face to face interview with HR
Technical assignment
Follow-up interview with members of the team
Contract proposal
Question?
Contact us!
Yee Yan Cheung / Senior HR Officer
hr.sds@sony.com
Boulevard de la Plaine 11 Pleinlaan
1050 Bruxelles/Brussels Belgium